Friends Only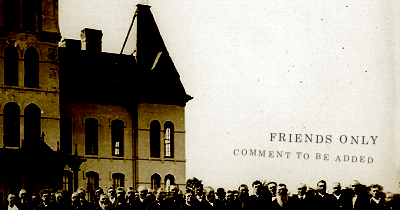 This journal is locked.
Welcome to my LiveJournal!
It became strictly friends-only in 2004, but between late 2005 and 2006, I was posting some entries public. However, the past few months I've been having a big problem with a certain someone
stalking
not only myself but also
my friends
.
Now my journal (and all my other accounts) are strictly friends only. Thanks for ruining it for me.
Anyway, leave a comment if you'd like to be added. Let me know if we have anything in common, like bands or fandom love. I'm all for new friends! :)
Happy commenting!